Emergency furnace and boiler repair service.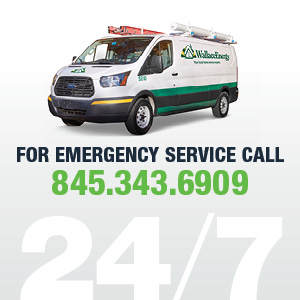 Don't panic when your heating system breaks down at 3:00am during the worst winter storm of the year or if your A/C system dies during a summer heat wave.
Just give us a call
845.343.6909
We've got all of your home heating, cooling and other service emergency repair needs covered with:
Oil, propane and natural gas furnace and boiler repairs and service for heating systems from all of the leading manufacturers
Central and ductless air conditioning repairs and service for systems from all of the major brands
Generator service and repairs
We're here to answer your call 24/7, and ready to provide prompt and professional service and support — whatever the weather!
For any emergency repairs, keep this number handy and
Call 845.343.6909
Additional resources