The history of Wallace Energy.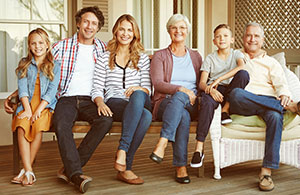 In 1929, two brothers named Clint and Les Wallace founded Wallace Energy company, a Middletown-based petroleum distributorship of Shell Oil products. While providing gasoline to service stations they also built a good local reputation with their prominent heating oil delivery business.
Since then, Wallace Energy is still recognized as a premier neighborhood home comfort services company, serving customers throughout communities in Orange, Ulster and Sullivan counties. Through changing and challenging economic times, and various oil crises over the years, Wallace Energy has never run out of oil, which means our customers won't either.
Wallace Energy continues to grow, adapt and thrive to meet and exceed the home comfort needs of our customers. We pride ourselves in being local industry leaders, with professional heating oil, air conditioning, propane and more that are all designed with you in mind. It is this, and our local, home town community spirit, that other oil companies have difficulty matching. That's what makes us the first choice for all of your home comfort needs.