Service plans.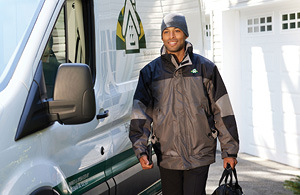 We have service and protection plan options to cover your home heating system and help you avoid any unexpected costly expenses. More importantly, our plans will protect your investment in your home by ensuring that your home comfort systems remain in peak condition and that any repairs are done in a timely manner.

Oil heat service plans
We've got your home heating oil equipment service needs totally covered with our service plan options.

Propane service plan
Whatever way you use propane in your home, our service plan has you and your equipment covered.

Oil heat protection plans
Protect your home, property and get total peace of mind with our oil protection plan options.

Natural gas service plans
Use natural gas in your home? We have service plan options to provide total peace of mind.

Gas-electric water heater service plan
Make sure that your natural gas water heating system is running at peak efficiency and help prevent any potentially costly repairs.
Get your plan

AC system service plans
We offer three comprehensive service plan options to keep your AC system up and running all summer long.

Backup generator service plans
Make sure that your backup generator is always ready to keep power on during an outage with this service plan.
Get your plan